GET A TASTE OF THE BEST
VIENNESE CUISINE HAS TO OFFER.
Classic Viennese tavern culture has a home in one of downtown Vienna's most picturesque and storied buildings. In this one-of-a-kind setting, Lugeck serves up Austrian dishes and our own interpretation of world-famous classics. In addition to our culinary creations, we are dedicated to reviving Viennese comfort and hospitality.
Pay us a visit at Lugeck 4, 1010 Vienna. Lugeck is open Monday through Sunday from 11:30 to 24:00. The kitchen is open until 22:00.
RESERVATIONS +43 1 512 50 60 email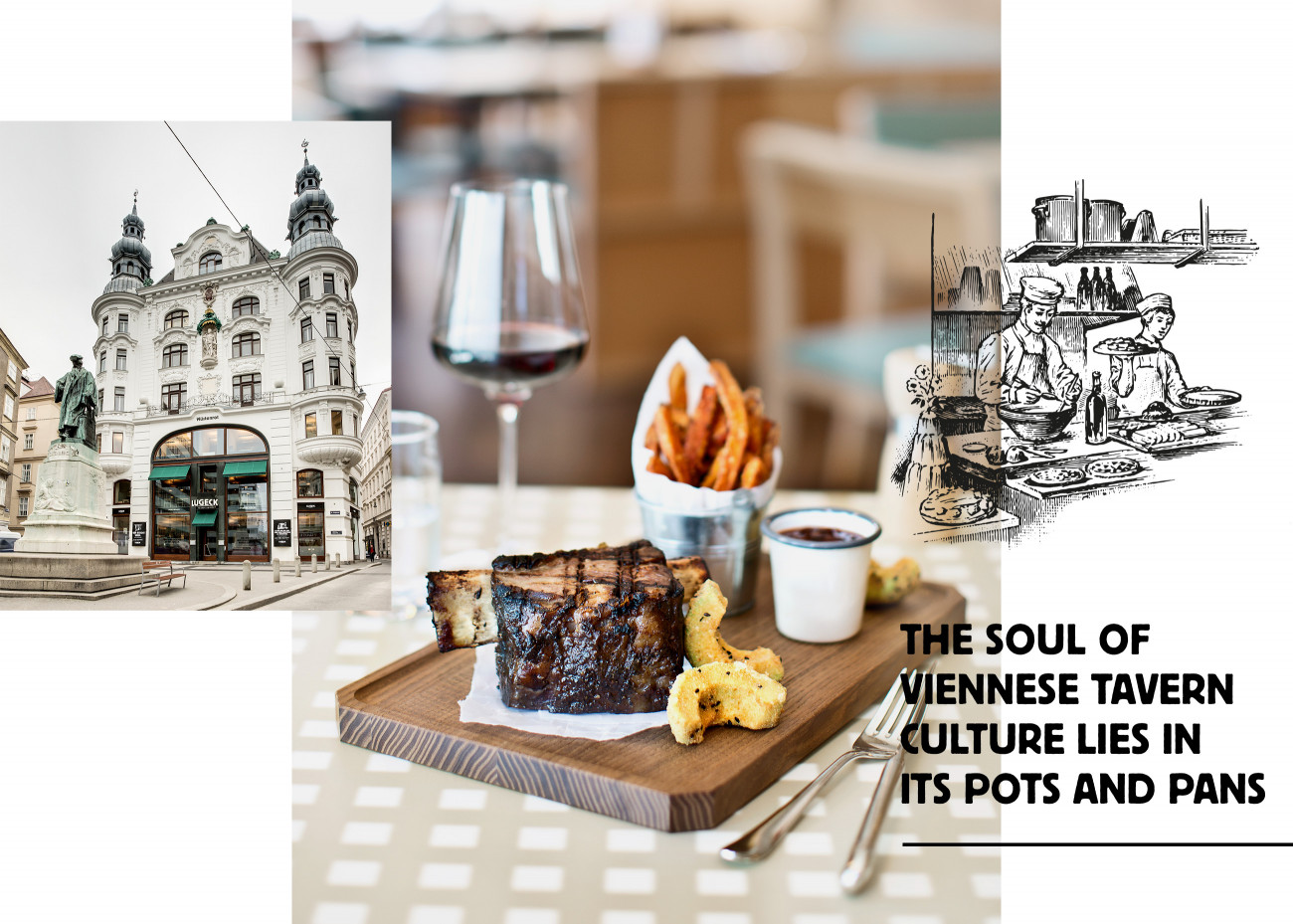 And here you won't just find classics of Viennese cuisine. Alongside Wiener Schnitzel, Tafelspitz and minced veal butter schnitzel, we're preparing a vast array of mouth-watering steaks, our legendary burgers and of course a host of meatless delicacies. To cleanse your palette, we not only offer an extensive selection of fine wines, but also a plethora of refreshing craft beers. Come see for yourself. We look forward to welcoming you.
A GREAT HOUSE
WITH AN EVEN
GREATER TRADITION.
For centuries, the Regensburger Hof building functioned as a place for the Regensburg merchants to unload their wares, fill their hungry stomachs, and rest their heads. First recorded by name in the late 14th century, it was roughly a century later that the building blossomed into one of the most significant houses for the city's upper class, where splendid feasts and spirited balls drew crowned heads. With the onset of the modern era, the shine and splendour of days gone by faded and the building subsequently served as tenement quarters until it was razed in 1896. During the time of Viennese industrial expansion and urban redevelopment, Franz von Neumann erected a new building at Lugeck that was withdrawn, yet more voluminous, which continues to shape the beloved square today.
The term Lugeck has its root in the German auslugen (peek), as the two corner towers provide excellent cover to peer around the corner unseen. There is also a place of legend in the heart of Lugeck: where the monument to Johannes Gutenberg stands today was once home to a circular chasm, in which the most-widespread legend states that the Old Pummerin bell of the Stephansdom, destroyed in World War II, was originally cast.
FOOD FOR THOUGHT—
SOME THINGS NEVER GO
OUT OF STYLE.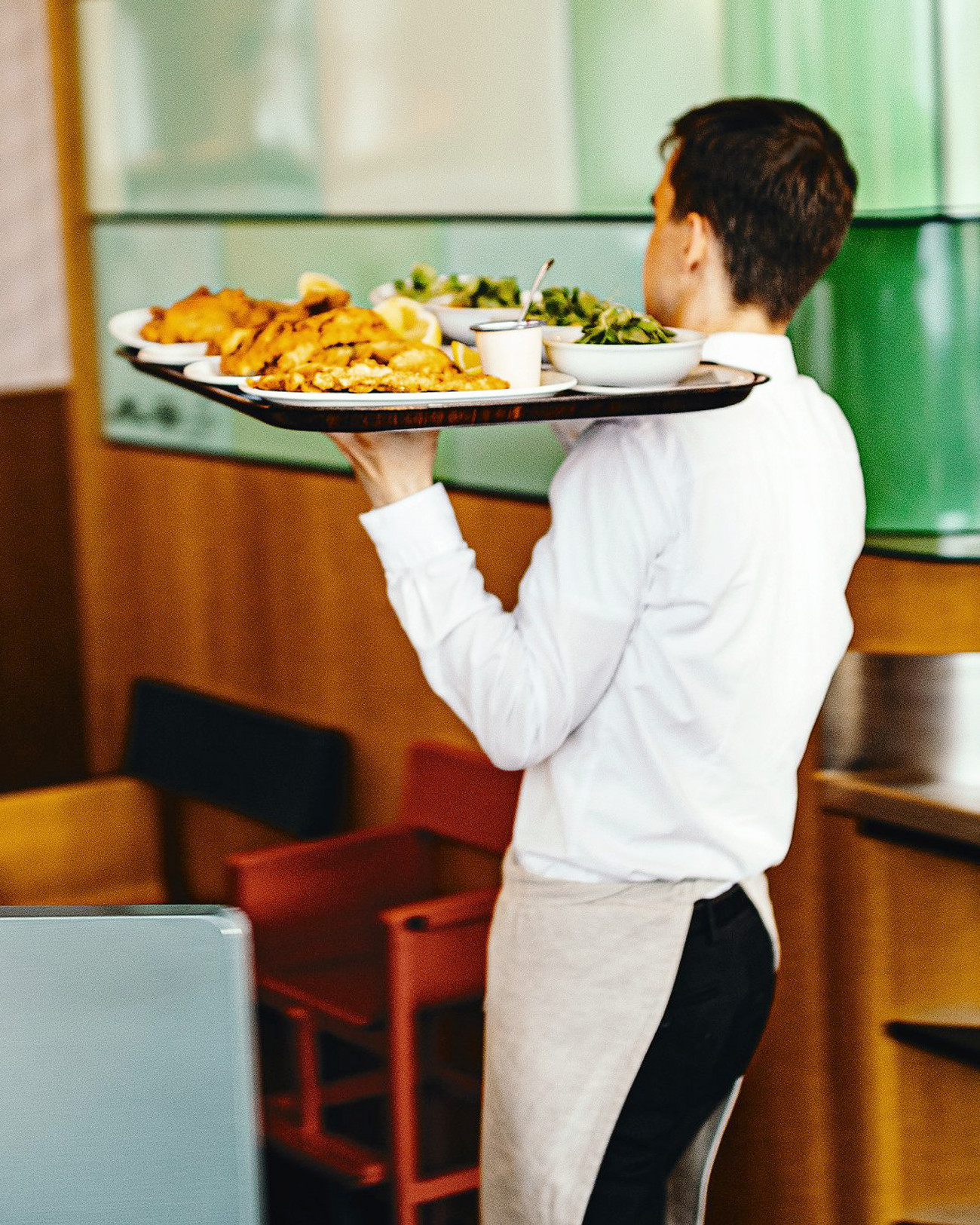 THE SCHNITZEL'S
NEW CLOTHES
Lugeck is the latest chapter in the storied history of Vienna's taverns. Classics of Austrian cuisine stand alongside lighter interpretations of traditional dishes—and do so outside in our shady garden all summer long. Our menu's always worth a closer look. What will it be for you today?
PAIRINGS DON'T GET
ANY MORE REFRESHING
Our mugs are always full. For example, our house beer the Lugeck Spezial brew: well-balanced and perfect for a quaff. At its refreshing best straight from the tap.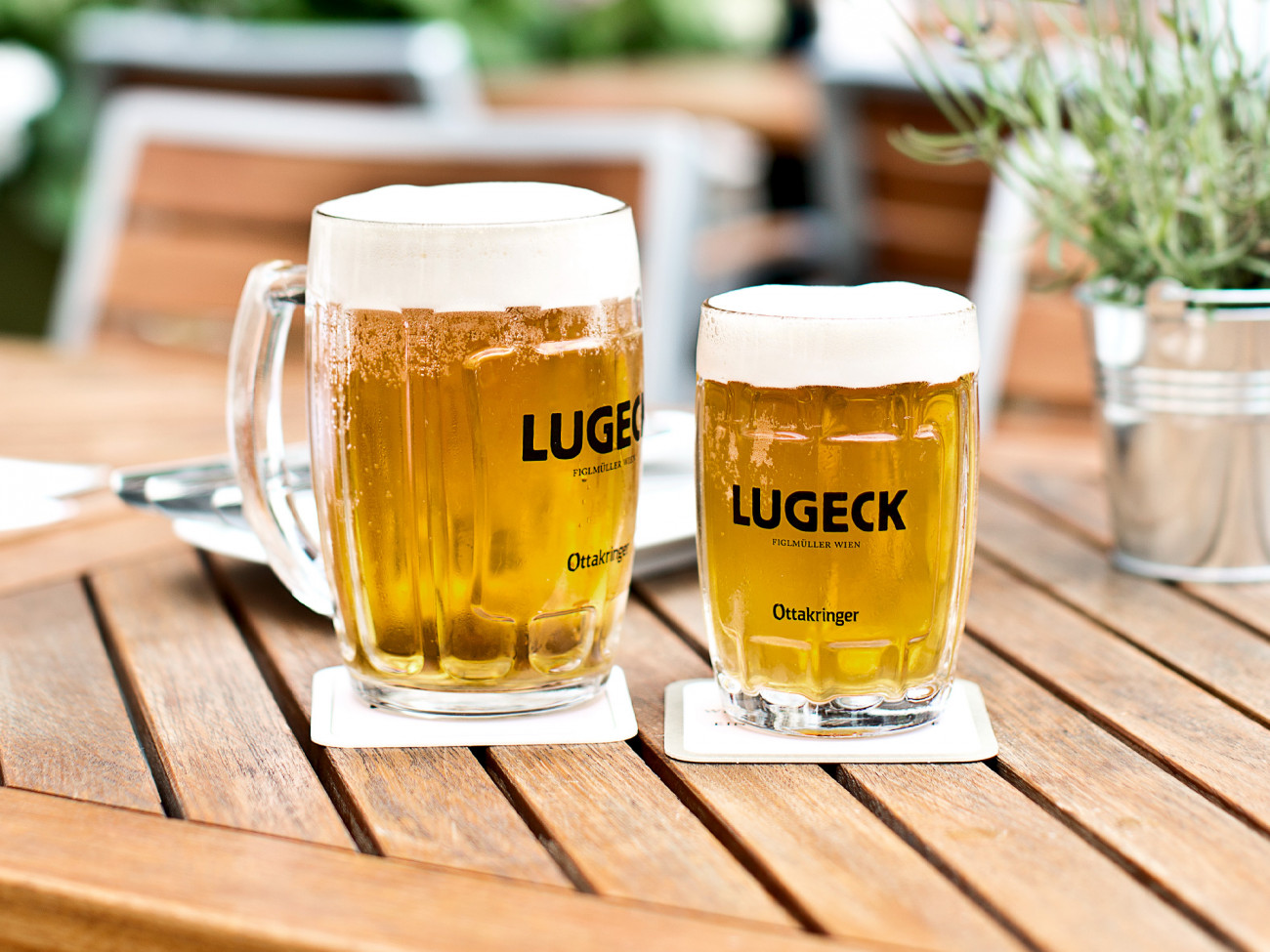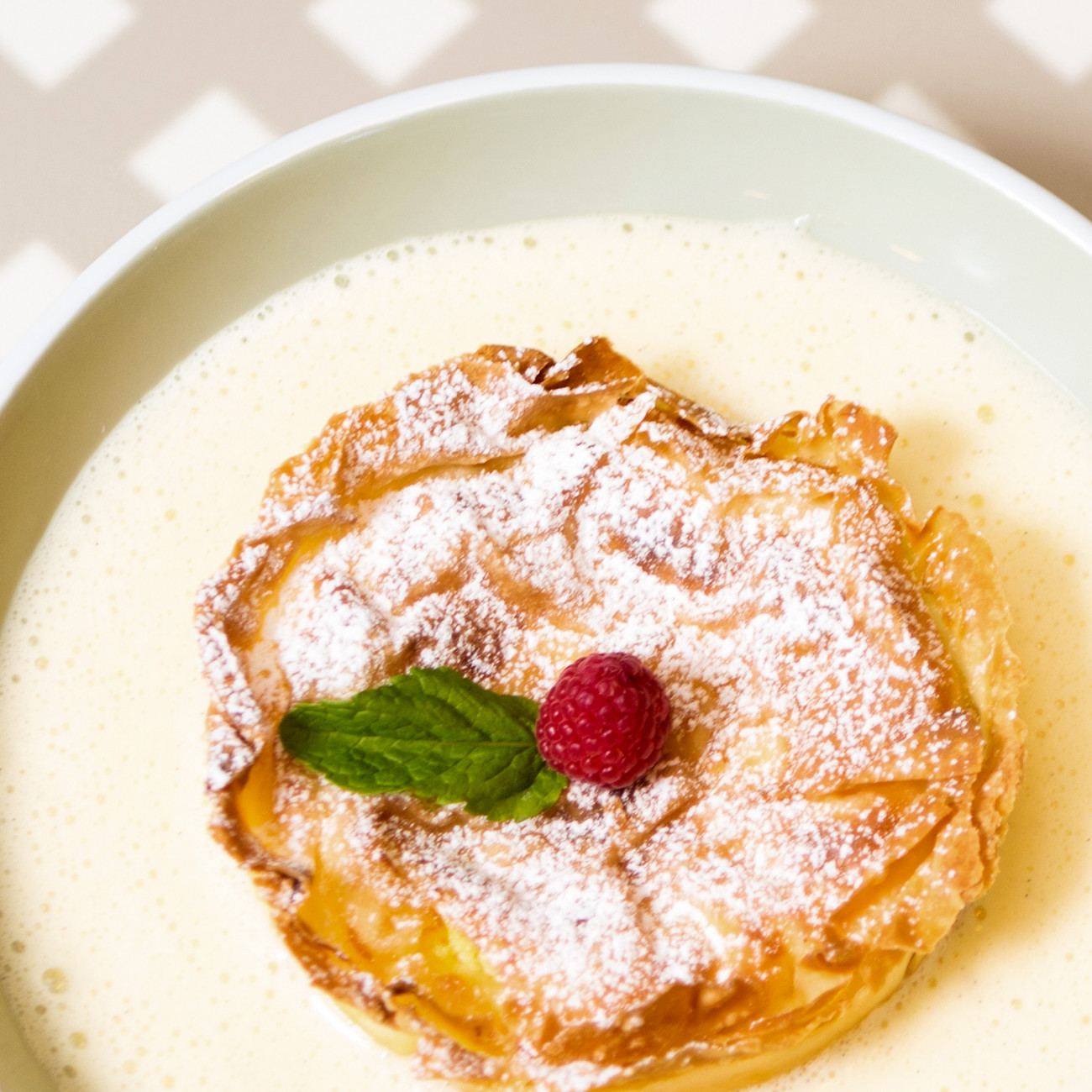 LIFE IS SWEET
WHEN DESSERT IS SERVED
Words could never suffice. We just call them by name: sweet cream strudel, cheese curd dumplings, chocolate cake… Sounds like heaven on Earth.