IT WAS HIGH TIME
TO START A NEW TRADITION.
Long before opening Lugeck, brothers Hans and Thomas Figlmüller took an active interest in Viennese tavern culture. They dusted off and studied their grandmother's old cookbooks and heavily researched the traditions of Austrian cuisine, as well as the countless taverns, which plated such dishes. With the research done, came the idea—revive traditional Viennese cuisine and classic tavern culture at Lugeck.
Guests should feel as if they have stepped back in time to the 'good old days,' when people spent free time together with innkeepers and not glued in front of the tube. Lugeck is the new home for all Viennese men and women with a propensity to eat, and eat well, and for those that appreciate the intricacies of a handcrafted selection of wine and beer.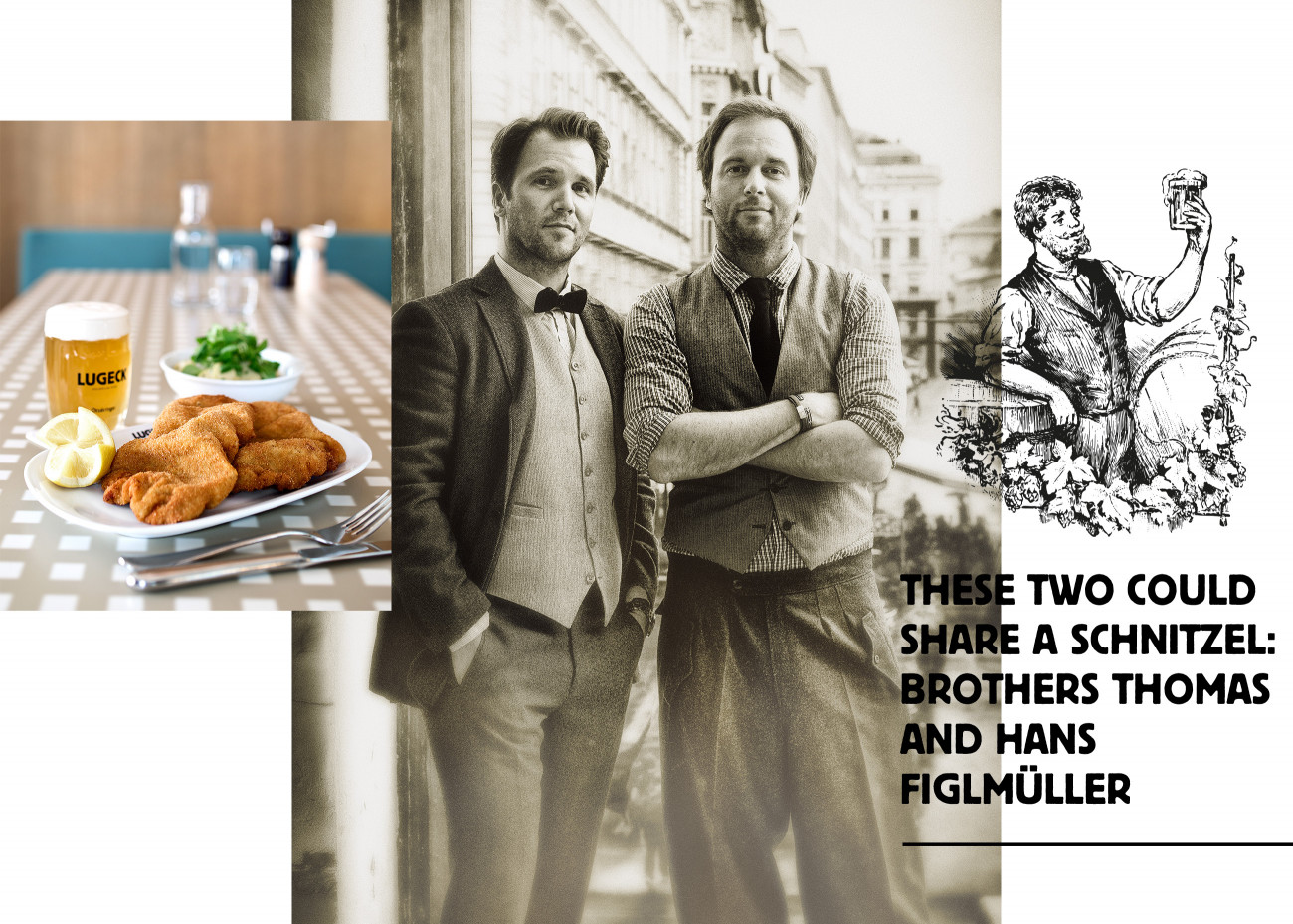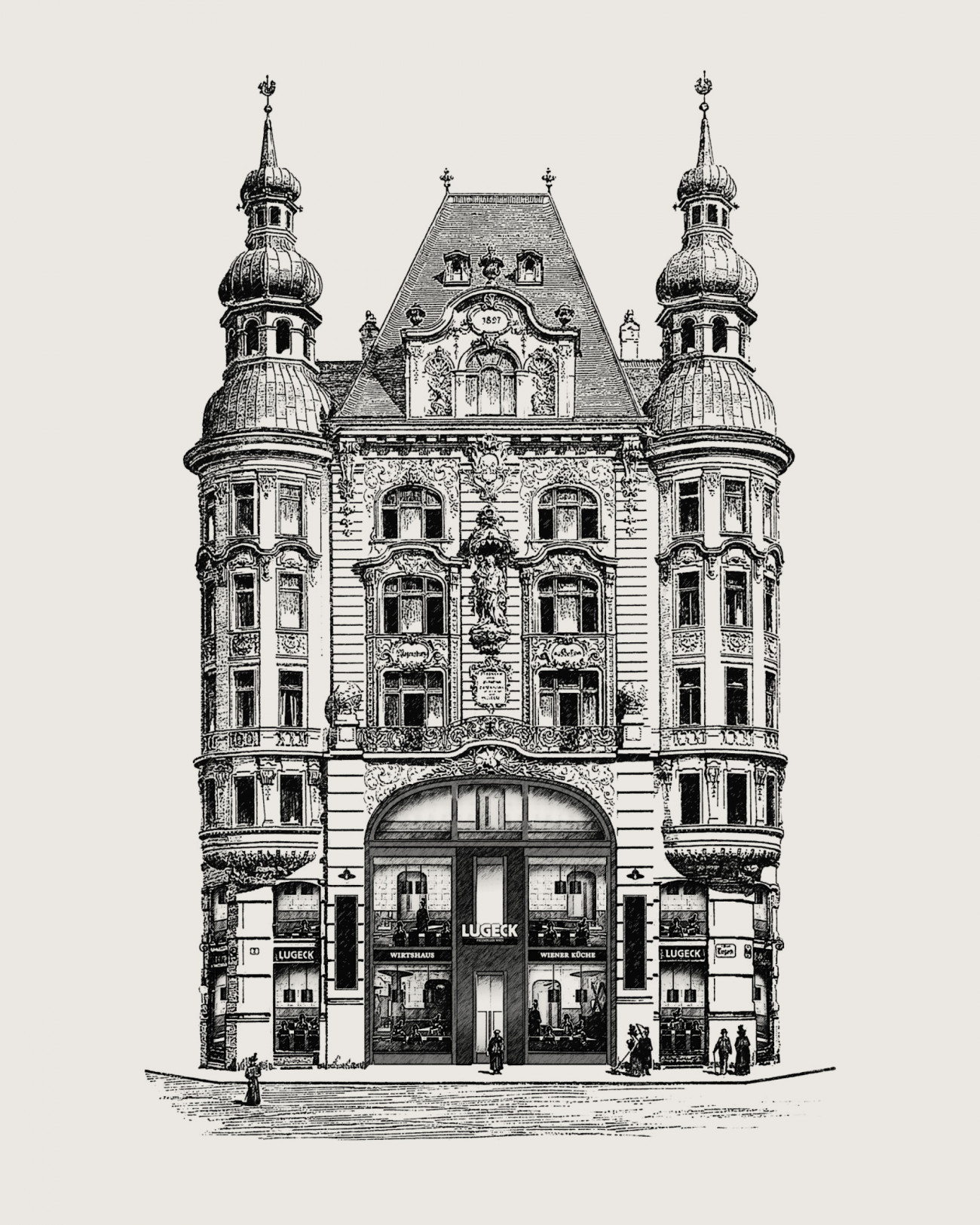 NO TRIP TO VIENNA
IS COMPLETE WITHOUT A VISIT
TO REGENSBURGER HOF
AT LUGECK
It is, after all, considered one of the most picturesque and storied buildings in Vienna. First erected in the 14th century and renovated in 1897, the address has always been brimming with life. It was not only a place of shelter and trade for the merchants from Regensburg, but also staged fetes representative of the Habsburg House. Today, the Regensburger Hof building is a beloved photo motif for tourists. And we strongly believe it was time to add another chapter to its illustrious history.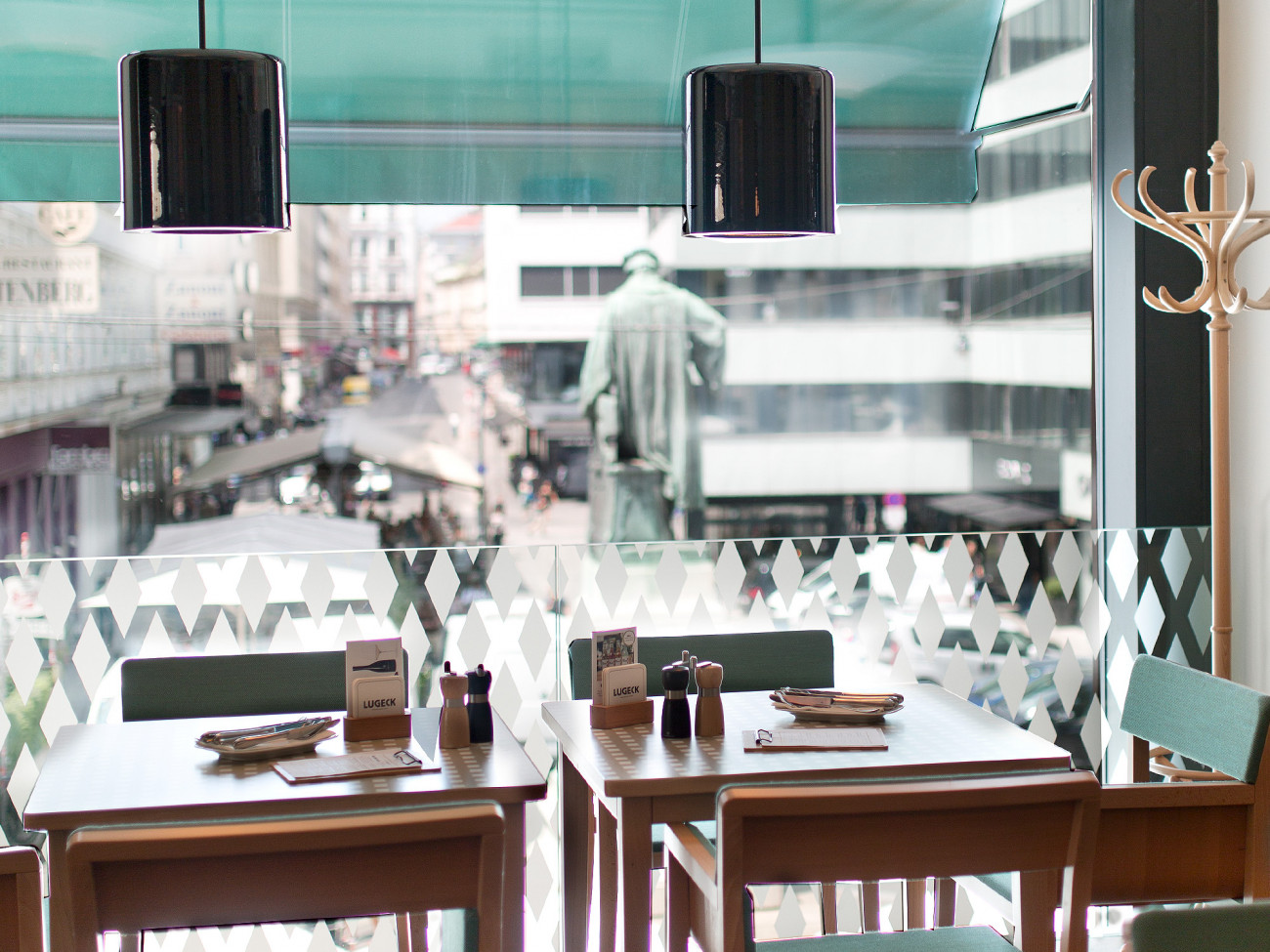 IN THE HEART OF THE CITY,
YET IN A COMPLETELY
DIFFERENT WORLD
Despite being located smack dab in the middle of the 1st District, Lugeck offers a sanctuary away from the hustle and bustle around Graben, Stephansplatz and Kärtnerstrasse behind the Gutenberg monument.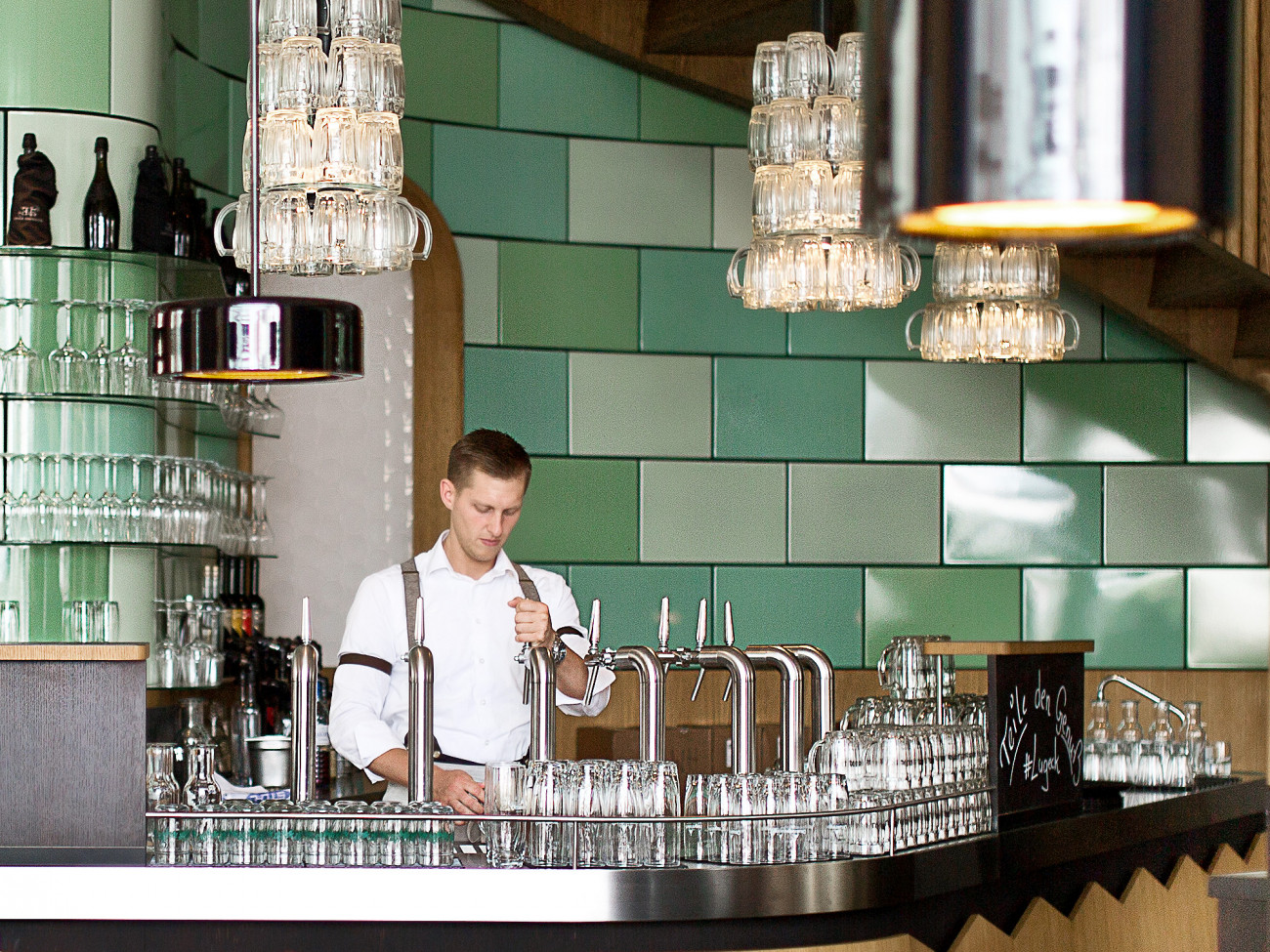 REVIVING VIENNESE TAVERN
CULTURE MEANS RETAINING IT
We do not take this task lightly. Taverns functioned as extended living rooms far beyond Viennese borders. It is no stretch to draw parallels between the taverns of yesterday and the social media services of today: They were places to meet and exchange views with close friends, familiar acquaintances and complete strangers, or get the latest news by word of mouth. Albeit none of this happened in the subdued seclusion in front of a computer screen—rather in jovial fellowship with the accompaniment of fine food and a glass of local wine or two.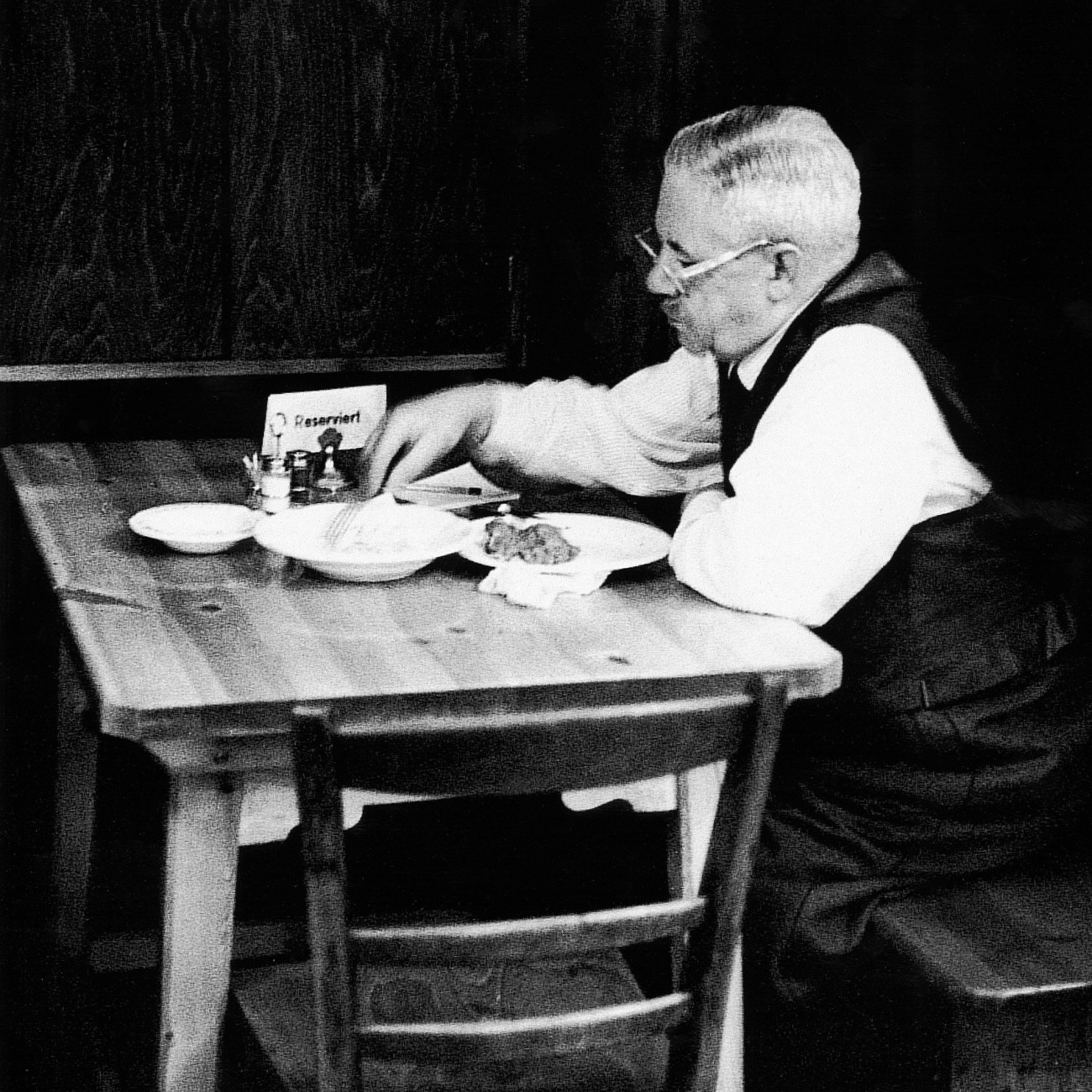 THE APPLE DOESN'T FALL FAR
FROM THE TREE:
A PASSION FOR GOOD TASTE
LIES IN THE FAMILY
Tavern keeper Johann Figlmüller, great grandfather of Hans jr. and Thomas Figlmüller, in Vienna in 1962.
BACK TO THE ROOTS
OF GOOD TASTE
In addition to the culinary classics of Austrian cuisine, Lugeck offers an ever-changing array of seasonal offerings, as well as lighter interpretations of classic fare that are perfect for lunch-time appetite. Our attention to detail begins with superb, hearty breads and ends with a handcrafted coffee—key to closing any meal worth its salt.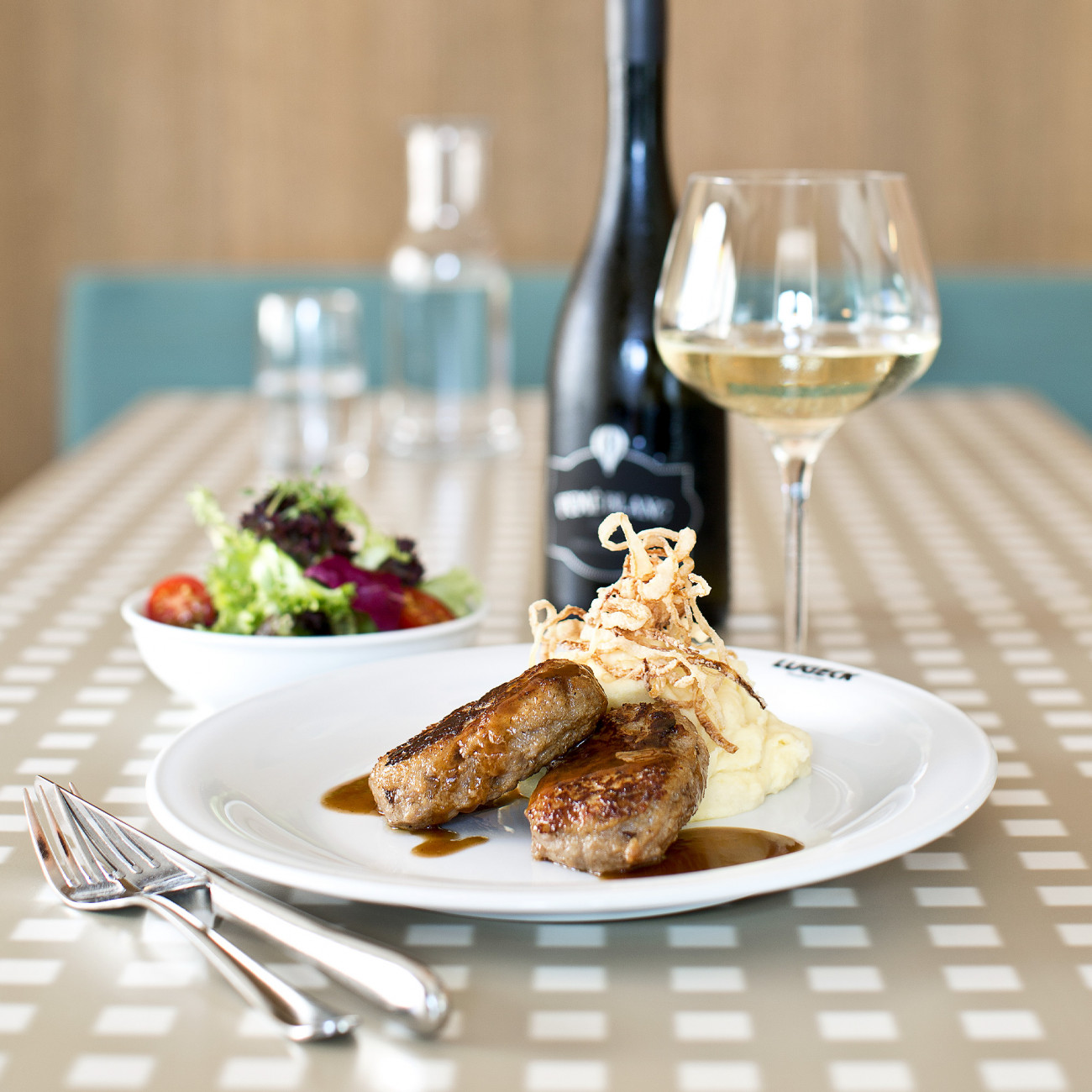 A FEAST FOR TUMMIES
AND EYES ALIKE
To make sure that your eyes are just as pleased as your palate, we've partnered up with prestigious architects Eichinger Offices, who've given Lugeck its dream bod—all we had to do was add the soul. "Build upon what's known to create something new." – there's not a better way to sum up the leitmotif for the internal décor. The storied tavern location has been reinterpreted and reconceptualized with modern zeitgeist.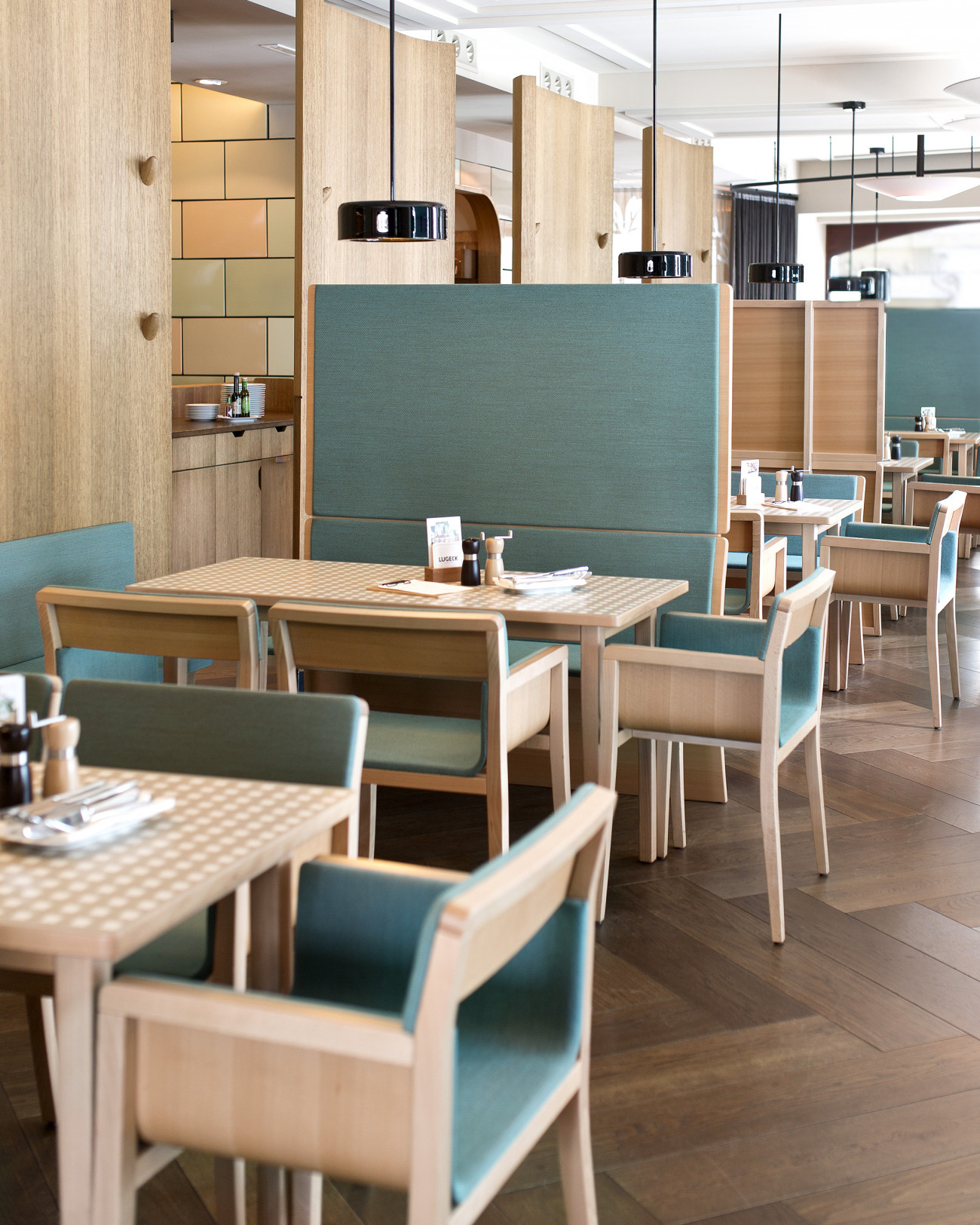 IT'S LIKE BEING THERE
BEFORE YOU GO.
Until you're able to visit in person, we've put together a few shots to show you what you're missing. Instead of only focusing on what we're serving, our slideshow highlights where we're serving it—in the heart of downtown Vienna at Lugeck 4 in one of the city's most picturesque buildings.